Valcarnum: Drums of War
The Howling Coast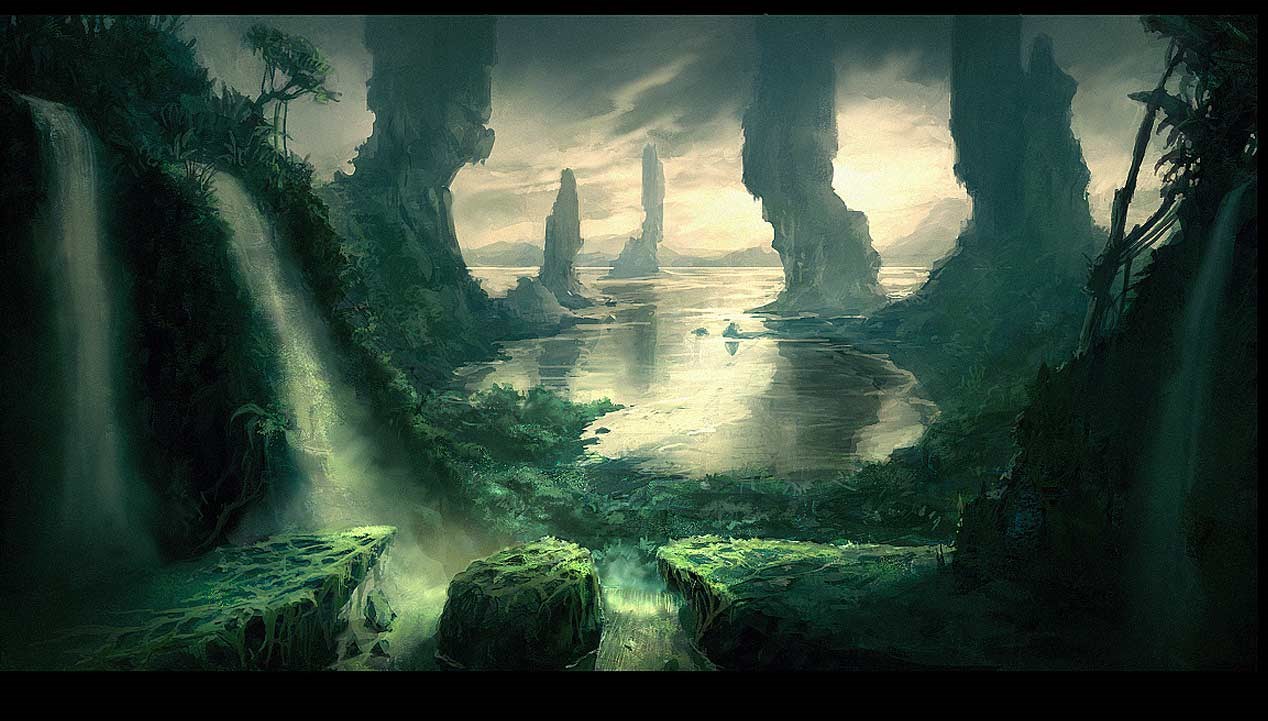 "We come from the land; we are born of it. Just like a starving predator devours its young to survive, so too will this land devour us" ~Marban Heartsbane
Wild, uncivilized, and harsh, the Howling coast was once one of the last untouched lands in all of Valcarnum. Since the dawn of mankind the coast has served as home to many of the
Wildborn
tribes including the hyperborean Rimeclaw clan and the rampaging Strand Runners. Numerous other clans populate the area fueling the constant tribal wars and territorial aggression. Truebreeds and other Craftborn are almost nonexistent on the coast, choosing not to engage with the feral Wildborns in their ancestral homelands.
After Bloodwrath spire was destroyed, the blight that surrounded it began to spread, slowly infecting northern territories of the Howling coast like a virulent plague.
The Deadlands
, as they are called, are home to vile, twisted versions of natural animals and plant life. Rumors of intelligent hordes of these abominations have began circulating through the south exacerbating peoples fears of the frigid north and the Howling coast.